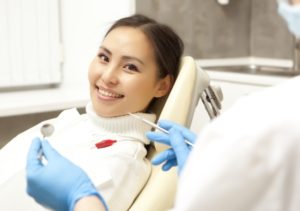 Crooked or uneven teeth can be a stressful dental problem. People may want to get rid of them immediately, but are uncertain of the procedure. If someone has misaligned teeth, he or she will find that teeth makeover can do the job for them. These makeover treatments vary from reshaping to lengthening to modifying gum line.
It is a cosmetic dentistry procedure to improve the appearance of uneven teeth. In most cases, it only takes one session, which patients can easily accommodate into their busy schedule. However, only a certified dentist can suggest the following treatments.
Best teeth makeover treatments for busy people
1. Dental crowns
Worn teeth, large fillings, or cavities are difficult to handle. Patients should consider getting a dental crown to hide the unsightly look of their teeth. These dental crowns look like caps that fit over the natural tooth permanently. They can opt for crowns in case of tooth sensitivity as well.
2. Dental implants for missing teeth
You can make drastic improvements on missing or severely-damaged teeth by getting dental implants. Implants cover damages on single or multiple teeth alike. If you have lost a tooth permanently in an accident, look no further than a dental implant, as it is a surgical solution for the condition that goes a long way to relieve discomfort.
This process is also convenient for people with periodontal disease. In this case, the dentist will remove the damaged tooth and replace it with a new one.
3. Bonding for minor dental problems
To conceal minor dental disorders such as dark stains, spacing, or chips, bonding seems an ultimate solution. The dentist will adjust it via tooth sculpting, which will balance the uneven tooth. Bonding is a quick process to fix minor imperfections and to regain a lost smile.
4. Tooth contouring for overcrowded teeth
This condition appears unattractive and causes dental issues at the same time. To get rid of overcrowded teeth in a short time span, patients should opt for tooth contouring. This way, they can achieve natural looking teeth. In the case of crowded teeth, worn edges destroy the overall appearance of the teeth. They can overcome it by transforming worn edges into rounded ones.
5. Teeth whitening to combat discoloration
Certain foods, antibiotics, and tobacco are leading causes of teeth discoloration, which young and adults encounter alike. You should go for a teeth whitening treatment in this case. This useful method will take less than an hour to brighten your teeth.
6. Orthodontic treatments
From conventional braces to invisible braces to clear aligners, you have many options to even out your misaligned teeth. So, do not wait and prevent spacing or crowded teeth adequately and on time.
Contact our office to learn more and have helpful guidance
Makeover treatments are a quick way to regain the confidence you lose due to crooked teeth. Therefore, opt for it and make a difference. Never hesitate to contact our dental office to let us help guide you in making the best decisions for your oral health today.
Request a dental appointment here: https://www.yourhuntsvilledentist.com or call Rene A. Talbot, DDS at (256) 382-6690 for an appointment in our Huntsville dental office.
---
Related Posts
February 16, 2018
In a culture that puts a lot of value on bright and perfect smiles, having bad teeth can be a source of embarrassment. Issues such as misalignment, discoloration, crooked teeth, misshapen teeth, and dental stains …
---