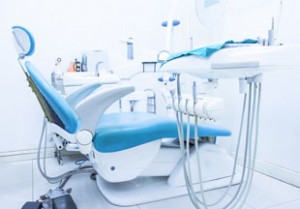 As a general dentist in Huntsville, AL, Dr. René A. Talbot, uses the latest in dental technology to keep patients in excellent oral health. The qualities of a great general dentist go far beyond offering a standard dental cleaning. The way that procedures are performed and the type of solutions offered, all play a critical role in what your experience will be like and the results that you receive. When you visit our 35801 family dentist office, we are confident that you will have a pleasant experience because we are focused on your overall health and wellbeing, including patient comfort. To schedule your appointment, call (256) 382-6690.
How Dr. René A. Talbot, DDS Ensures Patient Comfort
If you suffer from dental anxiety or are concerned about what you will feel like during a dental cleaning, don't be. We use nitrous oxide and sedation to ensure patient comfort. Very often, these are not necessary because we are a gentle dentist that provides care using the latest tools and technology. Doing so naturally reduces any potential discomfort. However, as a family dentist we understand that when dental anxiety is involved, patients can experience stress that goes beyond anything they feel physically. This is why we offer to use sedation and nitrous oxide to help our patients relax before starting any dental work, even if it is something simple like applying dental sealants. To find out how sedation can benefit you, call (256) 382-6690 and schedule a consultation with our Huntsville, AL general dentist office.
We Possess the Qualities of a Great General Dentist
Dr. René A. Talbot, DDS and our experienced staff are:
Compassionate. When you visit a family dentist, it is important to see one that is compassionate and empathetic towards any concerns that you have. We are focused on patient comfort and will create a treatment plan that includes sedation or nitrous oxide so that you can relax and feel at ease, regardless of the type of procedure that is being performed.
Great listeners. Visiting a general dentist that listens to your concerns and your goals will help to improve your experience and the end results. We will listen to you and create a treatment plan that helps you to have the best possible oral health while enjoying your smile. This may even include preventative solutions like dental sealants.
Highly trained. Our 35801 team is highly qualified and has extensive experience. This means that whether you visit us for a dental cleaning, a root canal, or dental implants, you will receive the highest quality of care and reliable results.
Solutions-oriented. We know that our patients have different health challenges and smile concerns. Our goal is to find solutions to these problems. If you have been told by one dentist that a solution will not work for you or you are uncomfortable with their suggestions – call (256) 382-6690. We will be happy to examine you and give a second opinion.
Creative. Transforming smiles requires a certain level of creativity. As a general dentist we have multiple tools at our disposal including dental bonding, veneers, crowns, bridges, implants and more. Identifying the right solutions for your circumstance is essential, as is understanding how to combine them. Our team is creative and able to visualize how beautiful your smile can become when using the right dental procedures.
We invite you to call our Huntsville, AL general dentist office to schedule an appointment. As a family dentist we are focused on patient comfort and can use sedation and nitrous oxide to ensure that you have a relaxing experience regardless of whether you are receiving a dental cleaning, dental sealants, a root canal, or a smile makeover.
---
Related Posts
March 19, 2019
Are you choosing a new dentist? Whether you have moved or changed jobs, finding a dentist is an important part of your long-term healthcare. Do not wait until you experience oral pain to choose a …
---